The revival of discourse of Islam & Democracy is a need of time to strengthen democratic system in Pakistan (Dr. Ikram-ul-Haq, CII)
'Respect of all the religions is the true expression of Democracy' (Ambassador Nadeem Riyaz, President-Institute of Regional Studies)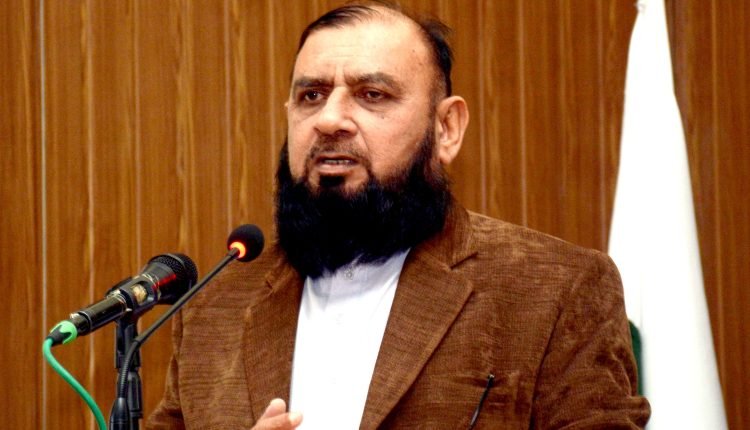 The Peace and Education Foundation (PEF) organized a one-day policy seminar on Exploring diverse perspectives on Islam and Democracy in Islamabad on February 1, 2022. The event was organized in collaboration with Institute of Regional Studies.
Ambassador Nadeem Riyaz (President, Institute of Regional Studies) in his welcome remarks to the audience expressed that it is important to respect all the religions. Director PEF, Ghulam Murtaza described PEF's experiences with religious sector on promotion of democracy.
Heads and representatives of various institutions including Zafarullah Khan (Former Director Pakistan Institute of Parliamentary Studies), Dr. Ikram-ul-Haq (Secretary, Council of Islami Ideology), Maulana Israr Madni, President, International Research Council for Religious Affairs (IRCRA) and Dr. Husnul Amin (Director, Iqbal Institute of Research and Dialogue) joined the event as guest speakers and highlighted the importance of exploring the discourse of Islam and democracy and its diverse perspectives.
The distinguished speakers presented their thoughts and emphasized that this discourse must be further explored and discussed to strengthen democratic system in Pakistani society to reduce the ambiguity among common citizens. Mr. Azhar Hussain (President, PEF) also emphasized that democracy has different dimensions and contexts of human experience. He encouraged viewing Islam and democracy through multiple lenses, to develop an essential understanding of social and religious dynamics.
Civil society members, youth, academia and religious leaders also participated the event and appreciated the Peace and Education Foundation' efforts to revived the much-needed debate on the topic. They said the religious scholars and organizations which are working to strengthen democratic values and perspectives should come forward.
Gallery: