Society for Peace & Conflict Management (SPACM)
Establishing SPACM- A Volunteer Student Society
Introduction
Society for Peace and Resolution of Conflicts (SPACM[1]) was piloted as a volunteer student society with the mission to eliminate all forms of racial, ethnic, linguistic, political and religious bigotry through peace, love, respect, tolerance and culture. SPACM started its campus-based activities in 2015 in University of Haripur with support from PEF. The purpose of this initiative is to channelize joint efforts of university and madrasah youth in promoting peace, to raise awareness and respect for diversity, and to work for conflict resolution. SPACM has expanded its activities to other universities like, International Islamic University Islamabad, Government College University Faisalabad and University of Malakand.
Objectives
To promote active participation of youth and students in establishing a peaceful and democratic society by ensuring involvement of youth in peace building processes.
To provide a platform where youth of two prominent traditional and modern educational institutions are connected through interactive, intellectual and trusting engagement of students
SPACM Activities/Strategy
The university youth has been positively mobilized through this forum and now working for the promotion of peace and tolerance. The SPACM members plan and carry out their activities through-out an academic year. These activities include celebration of peace weeks, smile weeks, good manners weeks, tolerance weeks, respect weeks, service to humanity weeks, and peace through sports etc.
SPACM through its peace-building activities encourage student's leadership for peace and conflict resolution. These student Peace Leaders deliver speeches and presentations on interfaith, and other peace related themes. Many other component of SPACM activities aim to bring madrasah students to universities to exchange ideas and develop the solutions for bridging the gap between the two segregated segments of Pakistani youth. Based on success of madrasah-university joint student pilot activities PEF now proposes to replicate the similar model of SPACM in all the aforementioned universities.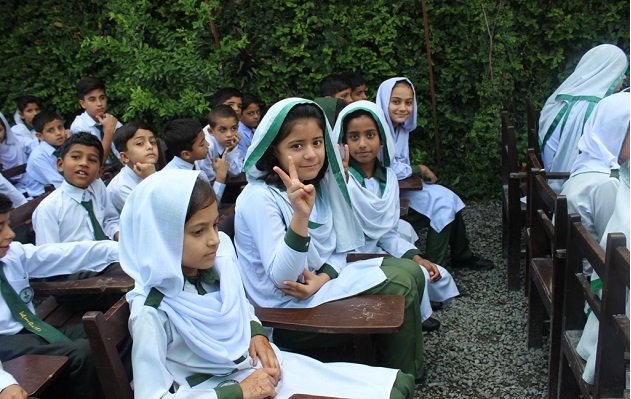 SPACM Impact
One of the participant of the UCP Maulana Hasrat has organized his own student/youth engagement program from his madrasa to mobilize students for community service and volunteering in partnership with the Working Folks Grammar School, in Haripur.
Majority of Madrassa Students who participated in the SPACM activity have approached the Department of Islamic and Religious Studies at the University of Haripur to support them in admission process in 4 Year Education Degree program.
Female Madrassa Teachers who motivated by SPACM activities have participated in a Two-Day Training Workshop titled, "Principles of Effective Leadership" organized by the Department of Islamic and Religious Studies at the University of Haripur. Details can be seen at www.spacm.org
Our Partners